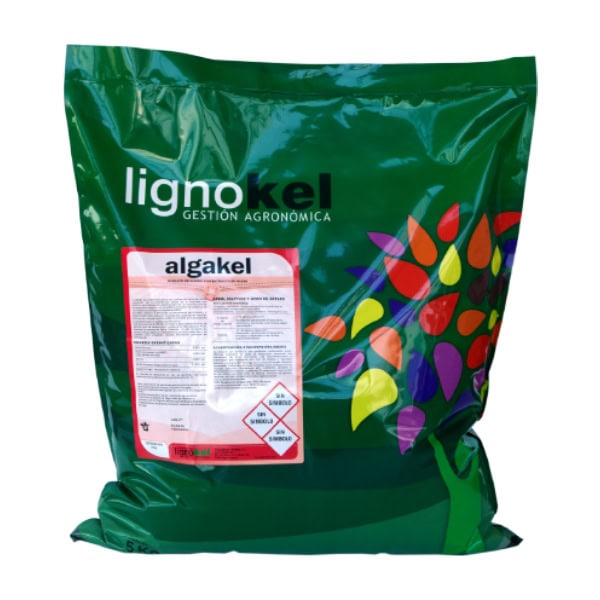 ALGAKEL
ALGAKEL is a state-of-the-art product developed by LIGNOKEL with characteristics unique within the industry. It combines the stimulating properties of a solid extract of the seaweed Ascophyllum nodosum with a powerful iron deficiency corrector which contains the chelating agent HBED.
ALGAKEL is an ideal choice for preventing and correcting iron deficiencies in all types of crops, while stimulating budding, balanced growth and fruit development, and contributing to increase production.
ALGAKEL contains 30% of Ascophyllum nodosum pure extract, obtained by physical extraction, with a high content of mannitol and alginic acid. It has been developed to be soluble to make it easier for use in fertirrigation.
Guaranteed Content
Iron (Fe) water-soluble
5,00% p/p
Iron (Fe) chelated by HBED
5,00% p/p
Óxido de potasio (K2O) soluble en agua
21,00% p/p
Application and dose
LEAF APPLICATION
200 cc/hl during the active growing stages of the plant.

ROOT APPLICATION
3-5 l/ha and application. Apply when the plants are already rooted.