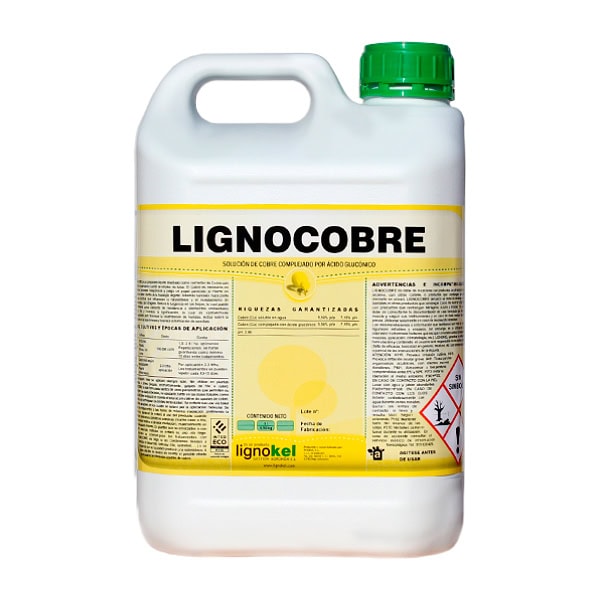 LIGNOCOBRE
LIGNOCOBRE is an innovative formulation designed as a copper corrector with healing capacity for both leaf and root application. Copper is essential for numerous biochemical processes, fostering the lignification and healing of injuries.
Guaranteed Content
Copper (Cu) water soluble
7,2% p/v
Copper (Cu) complexed with gluconic acid
7,2% p/v
Application and dose
LIGNOCOBRE has been formulated within certain parameters for safe use at the indicated doses, although, for both leaf and root application, the accumulated total copper supplements must be borne in mind so the toxicity limits are not exceeded.

LEAF APPLICATION
It should always be applied neat. Do not use on plants undergoing stress (drought, flooding, cold snaps or heatwaves).
Horticulturals, fruit trees, citruses, grapevines and olives: 150-300 cc/hI with total use of 1.5-3 l/ha and application. At least 15 days must elapse between successive treatments.

ROOT APPLICATION
General: 2-3 l/ha and application.
Treatments can be distributed every 10-15 days.